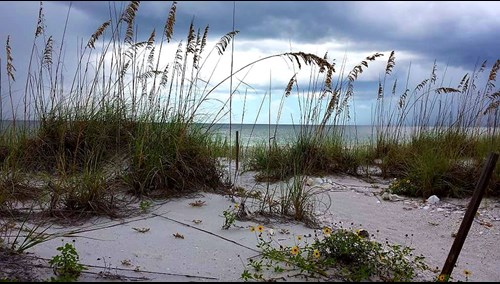 For the past 35 years, Islander Properties has been the on island firm to work exclusively on Don Pedro Island in the fields of real estate, property management and vacation rental management. The island has been our home since 2004 and we purchased Islander Properties in 2007. Our participation on island and in our mainland community has been extensive including, but not limited to: Englewood Area Board of Realtors, Englewood Florida Chamber of Commerce, Charlotte Harbor and the Gulf Islands Visitors Bureau, Englewood YMCA, Palm Island Estates Association, Don Pedro Island Roads and Bridges Steering Committee, Fire Committee and Tourist Development Committee.
Our on island office at Colony Don Pedro allows us quick and effective response to all of the needs of our owners and rental guests. Living on island also helps to alleviate any emergency situations that may arise. We are available 7 days a week and on call 24 hours. Our professionally trained staff is here to meet the needs of owners and rental guests. Our rental program is completely computerized which allows us to quickly provide owners current information on their bookings, proceeds and maintenance of their properties and for renters, details and pictures on each property as well as up to date availability of properties. For the physical maintenance of our properties, we have access to vendors who have qualified service companies with the skills necessary to provide us priority service at reasonable prices for repairs to appliances, plumbing, electrical, roofing, air conditioning, etc.
With an experienced and professional staff to serve you and a commitment to personal service, we feel confident we can offer a rental property that will meet your needs and exceed your expectations.
Our real estate team has decades of experience and knows our islands and mainland areas exceptionally well. We have 2 Realtors® who live and work on Don Pedro-Knight-Palm Island. Again, as with our rental staff, we are available to meet and exceed your expectations 24/7. Listing and selling property on an island can be complicated if you are not there to attend to potential opportunities. You can rest assured that we are top notch with our skills and training and strive to maintain state of the art marketing tools.
Come to visit us soon!!
Bob Madden Property Manager (Community Association Manager) and Owner
Robin Madden Real Estate Broker and Owner